2017 JCATI Symposium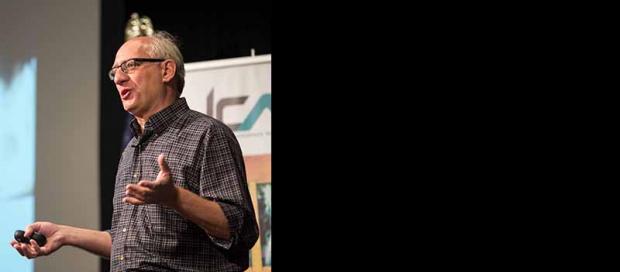 The 2017 JCATI symposium at the University of Washington featured outstanding aerospace presentations, an exciting student pitch contest and networking opportunities. Keynote speaker Miguel San Martin from NASA JPL provided attendees with a comprehensive history of the navigational challenges of Mars landings from Sojourner to the Curiosity Rover. Other speakers featured at the symposium included Annamarie Askren (Blue Origin), Greg Morris (GE Additive), John Hamilton (Boeing) and Jeff Finan (Echodyne Corp). This year we continued to highlight JCATI funded research during our student elevator pitch competition, where students were given 2 minutes to discuss their JCATI funded project. The discussion was continued during a poster session as JCATI awardees from the University of Washington, Washington State University and Western Washington University presented their projects to industry leaders and fellow academics. Visit the JCATI website archive to view the 2017 symposium talks as well as videos highlighting JCATI awardee projects. 
The 2018 JCATI symposium will be April 12 at the Spokane Convention Center.